Christian Health Care UHSM Healthcare Sharing
Are you an entrepreneur, freelance worker, or early retiree  Or  possibly considering becoming one of those categories?  Wherever you are that spectrum, a significant financial challenge wou will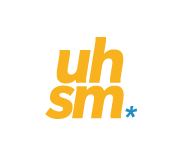 face is medical insurance. One prcatical solution may be Health Care Sharing Ministries (HCSM) as an alternative to traditional health insurance policies.
One of the most common causes of bankruptcy in America is medical expenses.  Because of that possibility, managing health care costs is a vital part of a risk management plan.  An emerging alternative solution to traditional health insurance has come to the forefront, Health Care Sharing Ministries .
HCSMs have been around for over 20 years. Participation has more than doubled since the inception of the Affordable Care Act (ACA).  The number of people who participate in HCSMs falls well short of those with traditional medical insurance.  althopugh, it changing, not many people know much about Health Care Sharing Ministries. Some have never even heard of HCSMs.  One such HCSM for Christian healthcare UHSM healthcare sharing is leading the way.
Here a few things about HCSMs to aid you in determining if a HCSM is a viable alternative to traditional medical insurance.  First you need to know that Health Care Sharing Ministries are exclusive.   They are based on the Christian tradition of voluntarily helping others in need and sharing one another's burdens. Participation in a HCSM includes signing a statement of those shared beliefs.  This prerequisite to affirm your beliefs and agree to certain moral and behavioral standards is an important difference between any HCSM and traditional health insurance.
Health Care Sharing Ministries are not medical insurance companies. Health insurance is a legally binding contract between an insurance provider and a subscriber. Under the ACA, insurers are required to cover specific mandated conditions and services, and may not legally discriminate based on pre-existing medical conditions.
At first glance, Health Care Sharing Ministries may seem to work just like medical insurance. HCSM members pay a monthly share, just as they would a standard insurance premium. HCSMs participants are required to share in an initial percentage of their own costs, similar to insurance deductibles. Participating in a HCSM exempts members from the ACA requirements to have medical insurance.
This can be a significant cost advantage to an HCSM and for those that participate in one. HCSMs limit or eliminate behaviors such as the use of alcohol, tobacco, illegal drugs, and sex outside of marriage as terms of participation. Thus, they can greatly control costs associated with these actions by covering only a lower risk and healthier population.  When accepting the terms of a HCSM, you are agreeing to behavioral and moral standards that you must obey to obtain desired medical coverage. If enrolling a family, you are accept consequences for not only your own behavior, but also for that of other individuals, including spouses and children.
Health Care Sharing Ministries are an alternative for those of a Christian faith who agree to the terms and conditions of their participation. They can help to lower medical care expenses and manage financial risks for their enrollees. They could be, however, inappropriate for others, based on their religious and moral beliefs, medical conditions and needs, or financial situation.
To find out more about christian healthcare UHSM healthcare sharing is the perfect place to start.